AlignOK Chiropractic Wellness, Your South OKC Chiropractor
Discover Optimal Health at AlignOK Chiropractic Wellness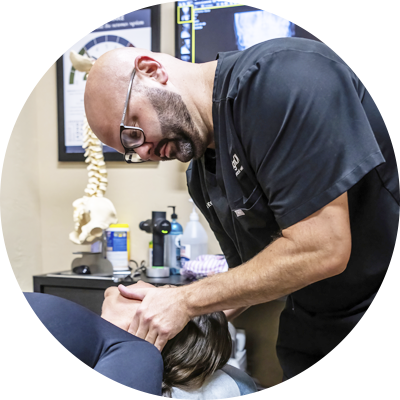 Perhaps you've been plagued by persistent pain and are looking for natural, noninvasive solutions. Or maybe you simply want to maintain a high level of health. At AlignOK Chiropractic Wellness, we are passionate about providing patients of all ages with drug-free, effective solutions to help them live a healthy and abundant life. South OKC Chiropractor Dr. Kyle Brotherton will do whatever it takes to get his patients feeling better!
Chiropractic As Your First Resort
Unfortunately, many people look at chiropractic care as their last resort, after they've gone the medical route which may include drugs and surgery. We encourage patients to consider chiropractic as their first choice for not only pain relief, but improved function and better overall health. Whether you have back or neck pain, headaches, sports injuries like shin splints, or foot pain from plantar fasciitis, we can help you return to all the activities in life you enjoy. While he provides care for a variety of conditions, Dr. Brotherton has developed quite the reputation for successfully treating many foot issues, even earning the nickname "the foot whisperer" among colleagues and patients.