About AlignOK Chiropractic Wellness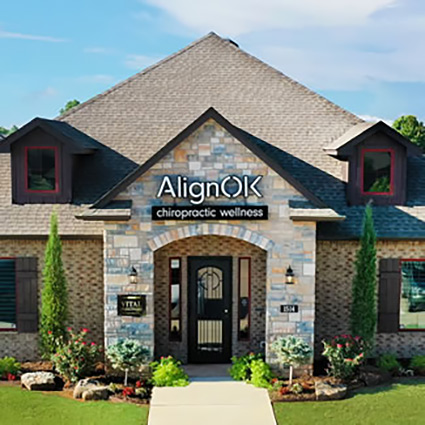 Having grown up just a few miles from our South OKC practice, Dr. Kyle Brotherton began practicing in Yukon, OK, in 2014 before opening this chiropractic care center in 2016. Preaching more about restoring function than only relieving pain, he will do whatever it takes to get patients performing, feeling, and functioning better.
Providing Care for All Ages
Just like brushing your teeth each day to maintain oral health is critical, getting regular chiropractic care can not only help you support a healthy spine but enjoy overall better health. We especially love seeing multiple generations of families come in for care, from infants to grandparents. And we treat a variety of conditions, from back and neck pain to sports injuries and foot pain.
Dr. Brotherton also feels privileged to care for many veterans. He completed his internship and residency at the Dallas, TX Veteran's Hospital, and the VA continues to refer many patients to us due to our knowledge & experience with veterans.
Offering a Gentle Approach
If you've thought of chiropractic as a "rack 'em and crack 'em" type of care, that's simply not the case here. We offer a variety of traditional and even gentle, low-force techniques to get excellent results for patients. Activator Methods®, cold laser therapy and acupuncture are just some of the treatments we use that address the entire person. Dr. Brotherton's reputation for providing effective care is evidenced by the number of medical doctors, podiatrists, and nurse practitioners who regularly refer patients to him.
An Alternative to Drugs & Surgery
It's common to see patients who have gone through the entire gamut of conventional medical treatment of drugs and surgery before coming to Dr. Brotherton as a last resort. He's treated patients who've had fusions and hardware in their body and were worse off than before the surgery.
"If they had come to see us first they most likely wouldn't have had that hardware in their body and would probably have improved a lot more," he says. Not only can seeing us first help you avoid surgery, but it can save you money as well. We also view our natural approach to care as a solution to the devastating opioid epidemic that's sweeping the United States.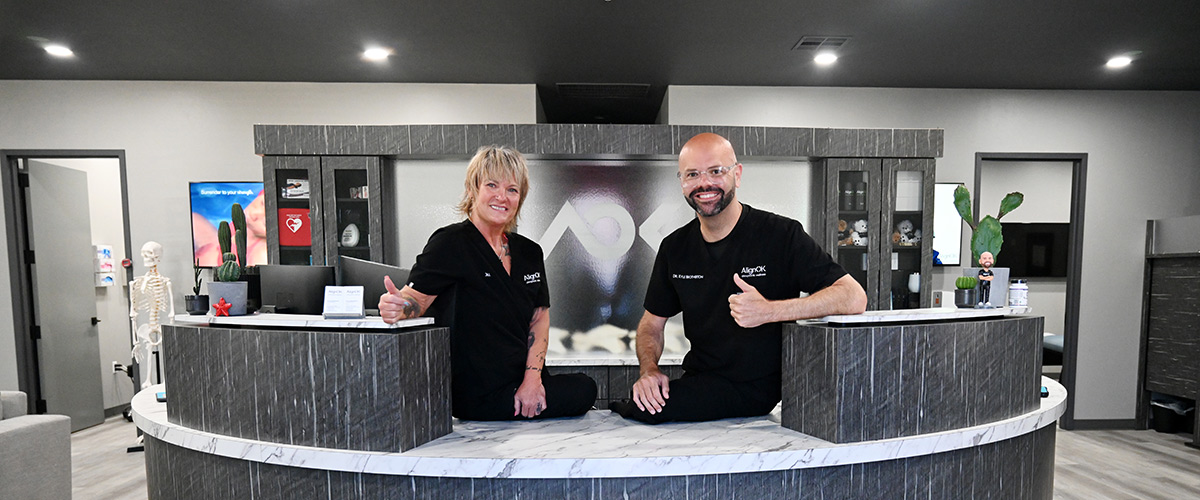 Taking Time With Every Patient
Ever felt that your needs weren't addressed at previous medical practices? You'll never feel that way at our chiropractic office. We truly care about our patients' health and will take the time to determine the cause of your problem and provide effective and lasting results. As we offer so many different services, we are confident we will have something that fits everyone's needs.
If you'd like to function better and feel fantastic, we want to meet you. Contact AlignOK Chiropractic Wellness today to book an appointment. We accept insurance and offer a New Patient Special. For just $99, you will receive an initial consultation, neuro-muscular examination, and digital x-rays if necessary.*
*The special does not include treatment, and other restrictions may apply.


About AlignOK Chiropractic Wellness | (405) 602-8925