Who We Help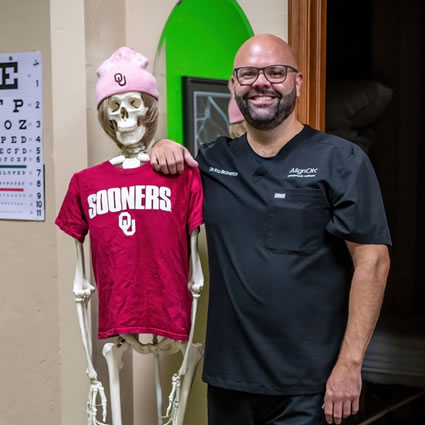 At AlignOK Chiropractic Wellness in South OKC, we are passionate about keeping every patient who walks through our doors healthy. From newborns to centurians and every age in between, patients of all ages can benefit from safe, natural and effective chiropractic care.
We help patients with a broad array of conditions, including
ADD/ADHD
Autism
Carpal Tunnel
Hand and shoulder pain
Headaches / migraines
Heel spurs
Knee pain
Low back pain
Neck pain
Pregnancy-related aches and pains
Shin splints
Tennis & Golfers' Elbow
Wondering If We Can Help You? Book a Consultation!
If you've gone elsewhere and haven't experienced the results you need and deserve, we will do whatever we can to help you. Book a no-obligation consultation today with Dr. Brotherton!

AlignOK Chiropractic Wellness | (405) 602-8925