Meet Dr. Tanya S. MacLaren of Vital Injections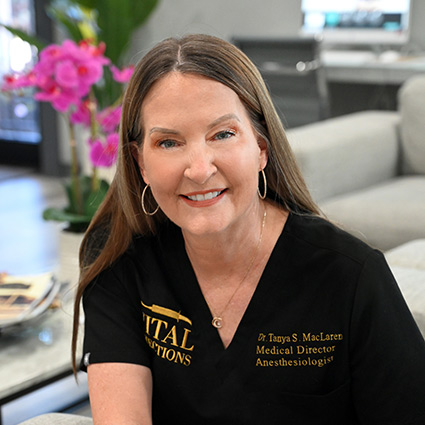 After years of working long hours in the OR, Dr. Tanya, a Doctor of Osteopathic Medicine and a Board Certified Anesthesiologist, decided it was time for a change.
I wanted to segue, at the end of my career, into something that wasn't as stressful but just as enjoyable."
She's delighted to have Dr. Kyle at AlignOK Chiropractic Wellness as a colleague. While he provides chiropractic care, she can offer pain management injections and other therapies. With both doctors at the practice, patients can get one-stop health care from chiropractic to aesthetics.
Offering an Array of Services
Dr. Tanya will provide the following at AlignOK Chiropractic Wellness: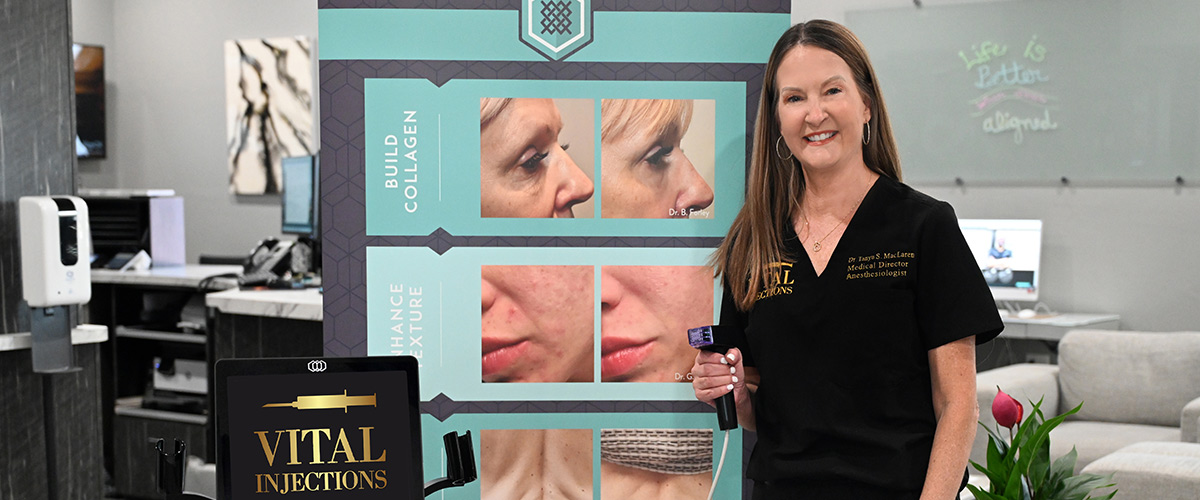 Possessing Technical & Medical Expertise
For Dr. Tanya, one of the most rewarding aspects of being a doctor is the technical aspect. She enjoys giving injections and seeing patients pleased with their appearance, feeling better about themselves, and having less pain.
When she did epidural catheters during labor and delivery, she'd hear patients say, "You're my favorite person!" For Dr. Tanya, it's always gratifying to alleviate someone's pain. She also found it rewarding to provide anesthesia to patients to keep them comfortable, breathing and safe during surgery, something she loved very much.
EXPLORE OUR SERVICES

Education & Certifications
Dr. Tanya earned her Doctor of Osteopathic Medicine at Oklahoma State University in Tulsa. She then did her Internship in Internal Medicine at the University of Oklahoma College of Medicine (Tulsa) followed by her Residency in Anesthesiology, from the University of Oklahoma Health Sciences Center (Oklahoma City).
In 2001, she started working in the OR and still does PRN "pro re nata" ("as the situation demands".) Dr. Tanya has a medical license in Oklahoma and Kansas. In addition to her degrees, she is certified in botox injections and trigger point injections.
Life Outside the Practice
When she's not caring for patients, Dr. Tanya enjoys spending time with her husband at their lake house and getting out on her pontoon boat. She also enjoys visiting her daughter and grandsons who live in Kansas.
Book an Appointment
Contact us today to schedule an appointment with Dr. Tanya!

Dr. Tanya S. MacLaren | AlignOK Chiropractic Wellness