Our Services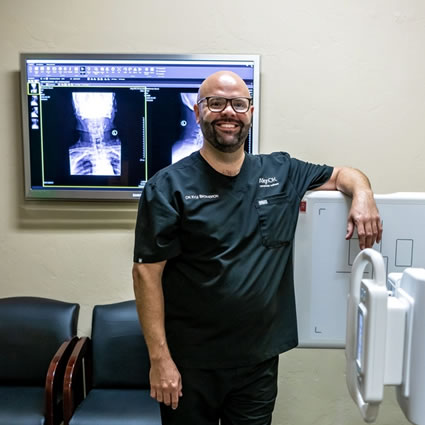 You don't have to settle for feeling mediocre when it comes to your health. At AlignOK Chiropractic Wellness, we feature a broad array of comprehensive services to get you the care you need so you can feel fantastic! You may find yourself coming in for relief from pain and then will realize that you have other conditions that could benefit from our services.
These services include
Acupuncture
Advice on healthy living
Cold laser therapy
Corrective exercises
Digital X-rays
Dry needling
Fascial Distortion Model™
Graston
Injectable vitamins, minerals and homeopathic agents, including "Lipo B" Skinny Shots
RockTape
Popular Diagnostic Technology & Therapies
Insight Millennium Subluxation Station™
Using NASA-certified technology, this tool helps us assess your neuro-spinal health by measuring tiny amounts of heat and electrical differences along your spine.
Pressure Wave/Shockwave Technology
As an effective way to manage pain, this state-of-the-art technology is particularly helpful for the following conditions: heel spurs, shin splints, plantar fasciitis, frozen shoulder, Achilles tendinitis, golfer's elbow and tennis elbow.
Read More About Pressure Wave Treatment
Zerona-Z6 Body Sculpting
This noninvasive form of body sculpting allows individuals to lose considerable inches. Over a period of 6-18 visits, the laser shrinks fat cells gradually. One of our patients lost 28 inches!
With our extensive array of services all under one roof, you can experience healing and enhanced health. Book a same-day appointment at our South OKC practice today! We are in network providers with Blue Cross Blue Shield (BCBS) and Federal BCBS.

AlignOK Chiropractic Wellness Services | (405) 602-8925